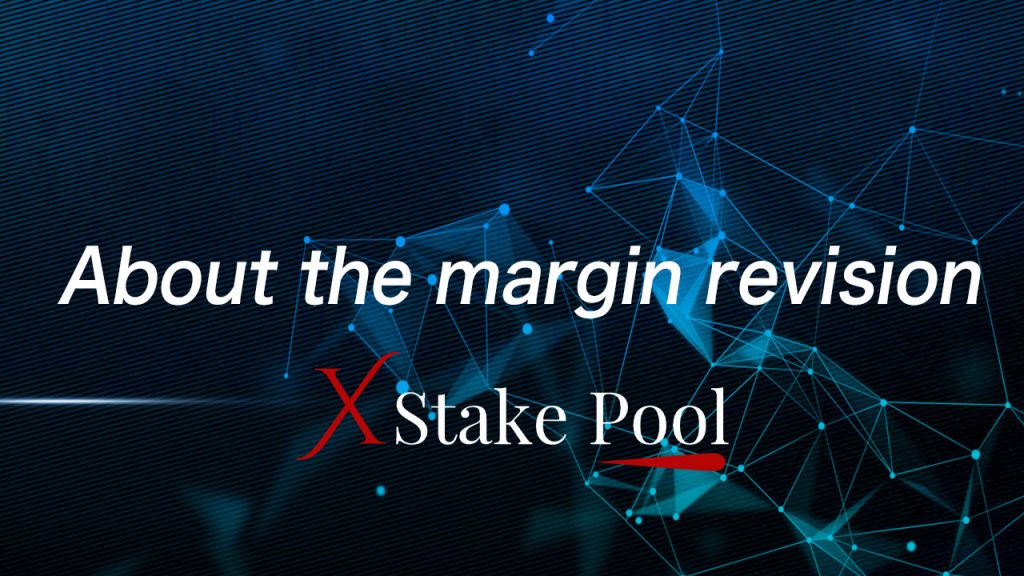 We have received a lot of delegation and support from many people since the opening of the pool, and we are about to generate 100 blocks. Thank you very much for your support.
The pool has been running a 0% Margin campaign for a limited time in order to raise awareness.
Communities around the world have been debating the pros and cons of 0% pools, and we at XSP have been debating them as well.
As a result, in consideration of the long-term continuity of the pool and the impact on the protocol, we have decided to raise the margins as follows
Margin:0%→3.7%
Effective from 239 epoch
The reason for the increase
XSP has been focusing on community activities with the aim of further decentralizing the Cardano network and revitalizing the Japanese community, albeit in a very small way.
Japanese translation of stake pool Build manual
Building and managing a stake pool operator guild for Japanese
PoolTool Japanese Translation
We would like to continue the above activities and sound management of the pool in the future and would appreciate your understanding and cooperation.
In addition, we will soon start streaming the latest Cardano news and content for SPO on the X StakePool Youtube channel.
https://youtube.com/channel/UCfebN7mp8rs6GTTsMt_kSGg
We would like to thank you for your understanding and cooperation.